Friday, September 14, 2007
4th Grade Music Video
Created with Animoto!

______________________
Wednesday, August 08, 2007
Rollerblade suit vs motorcycle downhill race



In this video, Jean-Yves Blondeau straps into a Buggy Rollin (like a close-fitting suit of body armor covered in rollerblade wheels that let you skate on any part of your body) and races a 600cc motorcycle down a mountainside. There's lots of freaky first-person PoV cuts along with aerials, and the net effect is probably about one-zillionth as terrifying as doing it in person, and it's still way scary.

______________________
Friday, August 03, 2007
Hard Gay Helps a Ramen Shop
So there is this guy named Hard Guy, I believe hes a Japanese wrestler and looks like he got very popular and now on tv shows. But I am sure he is funny as hell =)..He is on this tv show and a ramen shop owner wrote a letter saying no one is going into his shop, so the tv show sends Hard Gay to help him out…You will be surpised of the outcome…Source:
www.thekimcheeblog.com
______________________
Jake Brown falls 50 feet & walks away !!
X-Games 13 Big Air



Jake Brown falls 50 feet in the X-Games 13 Big Air event and lands on his back ... and guess what. The guy walked away! Unbelievable !!!

______________________
Thursday, August 02, 2007
fire + music = kewl!

What happens when you mix sound and fire!


______________________
Sunday, July 29, 2007
this is a pillow...


Blood Puddle Pillows
, by xoXOxo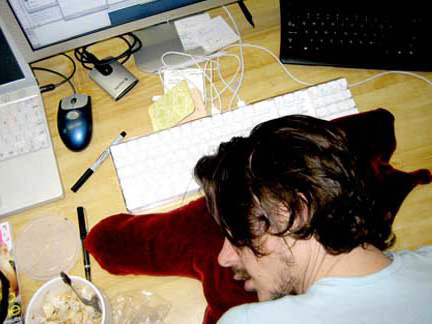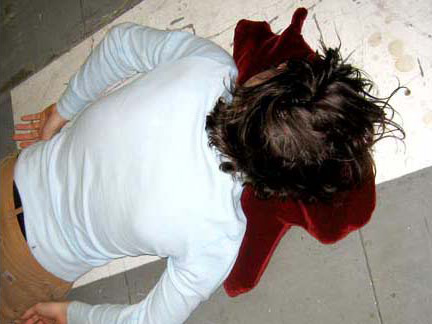 Source:
www.fromkeetra.com
______________________
Thursday, July 26, 2007
______________________
Sunday, July 22, 2007
'Ask A Chola' fan art by my cuz

This original Ask A Chola fan art was created by my cousin Emily!
Ask A Chola was so impressed that she made it her default myspace profile picture, and now Emily has now moved up on Ask A Chola's friends list. wOOt WoOT!About Ask A Chola
I am a chola/anarchist/cultural critic who resides in LA. I make videos that some people think are funny. Sometimes I am in magazines and on TV. I spend a lot of time on Myspace.
My bandana is green because global warming is something that concerns me. I have just launched my own environmental awareness campaign.
Some other interests of mine: language, linguistics, culture, anthropology, power, art, graffiti, stencils, guerrilla art, digital media, surrealism, dadaism, postmodernism, film, editing, Apple computer, Final Cut Pro, Photoshop, web design, HTML.
If you have a question for me, a video idea, fan art or anything else, please do not hesitate to write me at askachola@gmail.com

______________________